Pre-K and Kindergarten screenings will take place on Friday, March 22nd. This will be for all students who will be 3 by September 1st (PK) or 5 years old by September 1st (KDG). Please call the office at 675-2334 for an appointment. Screenings will be held at the Franklin Christian Church. If your child is already enrolled in the Franklin school district you will not need to attend this screening.
Hope you are enjoying our new mobile app! Want a quick tour of how to use it? Take a look at this video to see some of the cool features in the app.
https://youtu.be/hLvGQ0Ldct4
Don't forget today, February 8th, is 2:00 dismissal.
The Franklin school district will be dismissing today, February 7that 1:00 PM. No afternoon Pre-K. With the projected falling temperatures and precipitation we want to make sure students get home safely. All activities, practices, and games are canceled for tonight.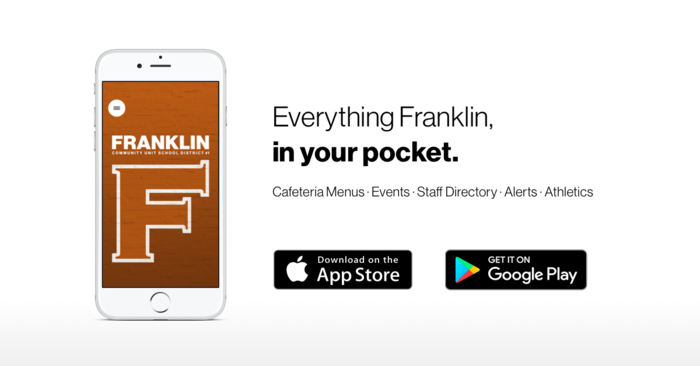 Franklin Community School District 1 is launching a new mobile app that helps students, parents, and community members know what is happening, right from their phones. We know that families are using smartphones as a primary means to communicate. That's why we've created an app that is custom-built for mobile. On the app, you can find live feed post, news articles, cafeteria menus, contact information for staff, sports scores and event information. You can download the app for free from the Apple App Store or Google Play, just search Franklin CUSD #1.
After Prom Fundraiser Tickets are $1 Each Drawing held on February 15th during Halftime of the HS basketball Game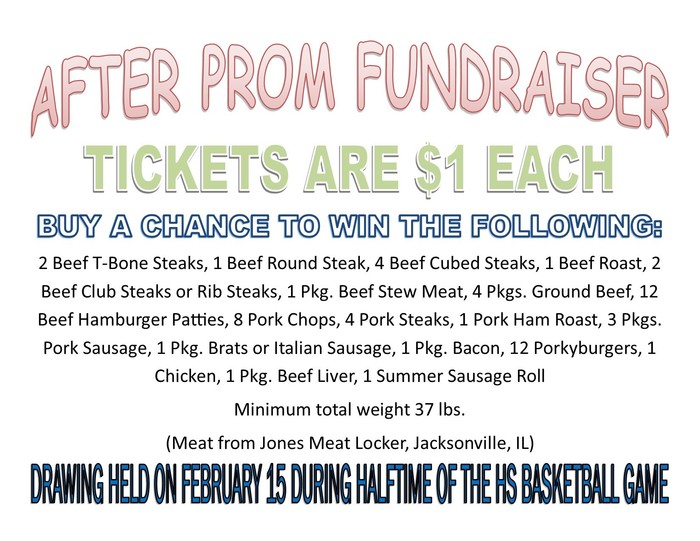 Lunch on Friday will be Taco, Lettuce, Cheese, Applesauce & Brownie
The Franklin School District will be closed tomorrow Thursday, January 31st, due to the wind chill warning still in effect. Practices will not be allowed tomorrow but activities will be played in the evening.
All Franklin activities and practices have been canceled for today. This includes sports being played at Waverly.
The Franklin school district will be dismissing at 12:45 today and no afternoon Pre-K. With the temperature dropping quickly this afternoon and we want to get student home safely in case the roads begin to freeze. We will notify you about evening activities later today.

The elementary is collecting pop tabs for the Ronald McDonald House- Temperance has got us off to a good start!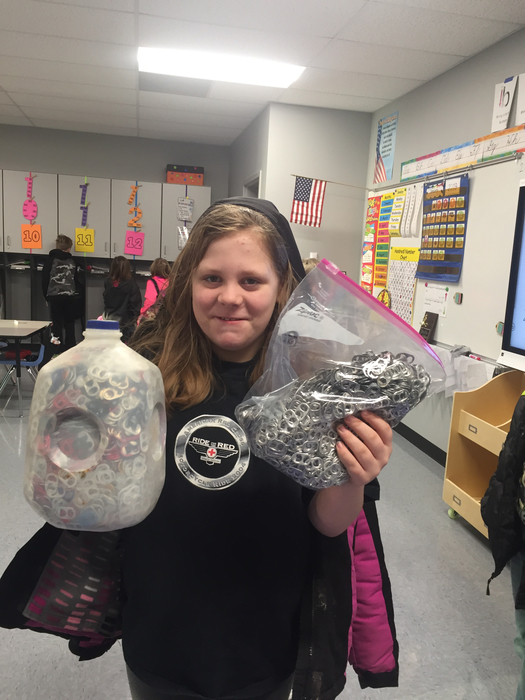 The 7th grade Boys Jr High Regional basketball game will be played tonight. Game time is 5:00 pm at Our Saviors gym in Jacksonville.
The Franklin School District has made the decision that we will be closed today Wednesday January 23rd. Road conditions are deteriorating quickly and our roads are becoming icy. Safety of the students and staff is our number one priority. All evening activities are cancelled for today.
Franklin CUSD1 AM Pre-K class will not be in session today because of the 2-hour delayed start.
The Franklin School District will have a 2 hour delayed start today, Wednesday January 23rd. Buses will be two hours later picking up students.
The 7th grade regional game is canceled for tonight. Game will be played Wednesday night.
The HSBB game tonight will start at 5:00 All activities and practices are canceled for Saturday, January 19th.
Don't forget Friday January 18th is a 2:00 dismissal. No School Monday, January 21, 2019