Don't forget this is the last week to purchase tickets for the 16th Annual Franklin Follies! The Follies will be April 13, 2019 at 6:30PM. Link to order form:
https://5il.co/6lc5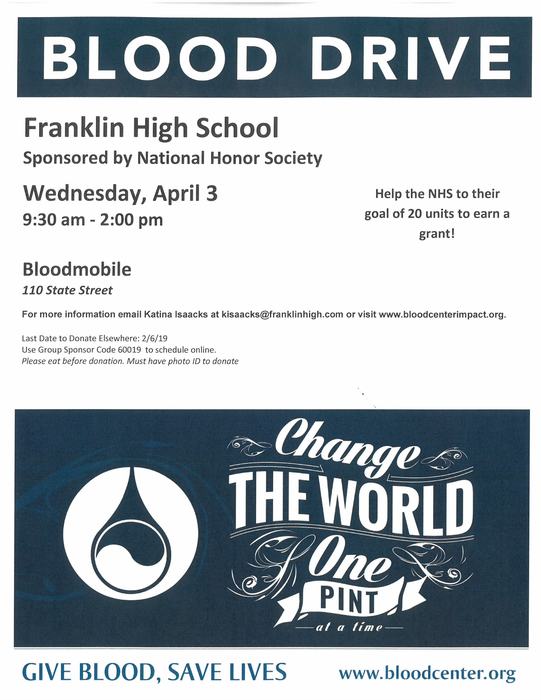 Thank you all for the support of our Fannie Mae candy fundraiser! It was a huge success. As you can see from the picture we have lots of candy to send home tomorrow March 27th. Some students have boxes and may need assistance from parents. If your child sold several items they may need help getting the box picked up at school. East grade parents may want to call the Office at 675-2334 to see if your child has boxes to pick up. A blue note is attached to each package explaining that all money is to be turned in to the office by April 2 and that checks are to be made out to Franklin Elementary. All prizes will be handed out to students once money is collected. Once again thanks for your continued support!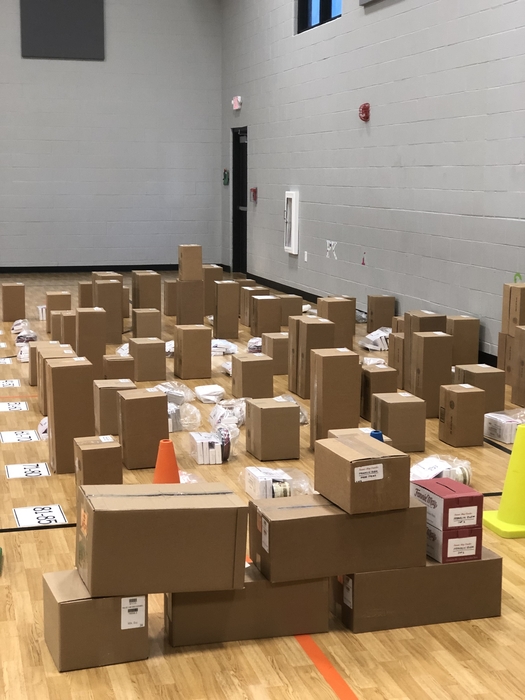 6-12th Grade We are starting our second week of Pennies for Patients. We hope students bring in all the coins and dollars they raised over the weekend. Last week we raised $305.24 to help cure cancer and this week we want to raise even more!!
Graduation Dates High School Graduation will be on May 24, 2019 at 7 PM 8th Grade Graduation will be on May 31, 2019 at 7 PM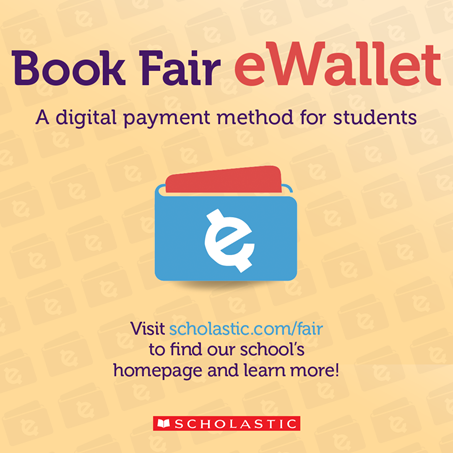 Next week is the elementary Scholastic Book Fair Week. Students can invite someone 'Grand' in their life to join us for lunch and visit the book fair. Families can either call East Grade at 675-2334 to RSVP or send in the blue form letting us know if a guest is coming. We have days scheduled for grade levels when guests can come but if that day does not work for you please feel free to visit on another day. Adult lunches are $2 per person, we appreciate the PTF for helping to sponsor this event by reducing the cost for our guests. We hope to see you there! Reminder: Family Night / Art Night is Thursday, March 14th from 6-7:30.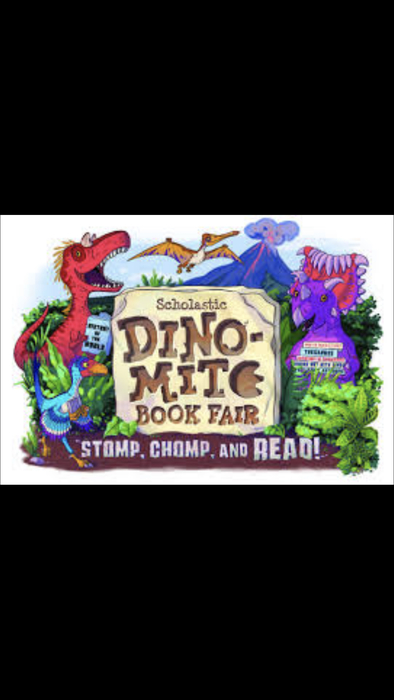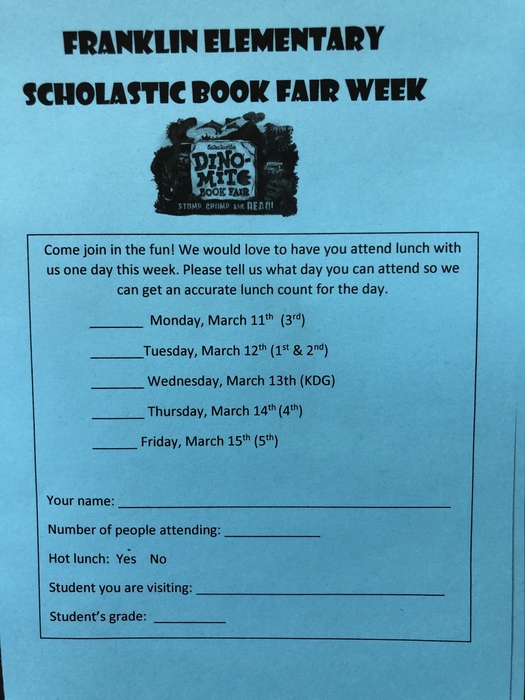 The start times for the 8th grade regional has been moved to 6:15 tonight at Our Saviour school.
The parent meeting for HS track tonight at 6:30 is canceled.
No school Monday, March 4, 2019
Franklin Jr-Sr High Assembly to recognize our Chess Team success at State.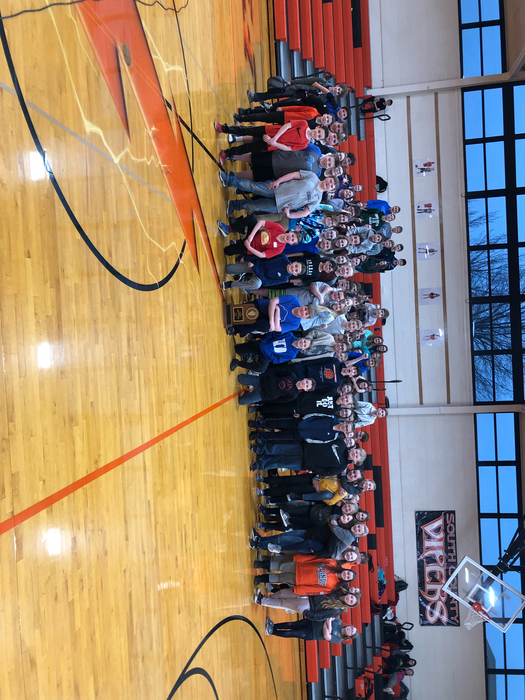 Tuesday the elementary students will be coming home with Fannie May candy sales forms. We appreciate any support you can give us!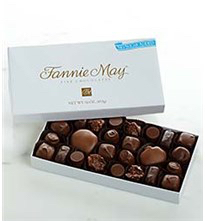 Congratulations to Mitchell Tapscott for becoming a 2019 7th grade IESA State Chess Champion! Congratulations to all of our junior high chess players on a job well done at the 2019 state tournament.

Spring pictures will be Monday, February 25th.
Family Reading Night and Art Show on Thursday, March 14th from 6:00 - 7:30.
Change for Books It's time for a CHANGE WAR Tuesday, March 5th - Friday, March 15th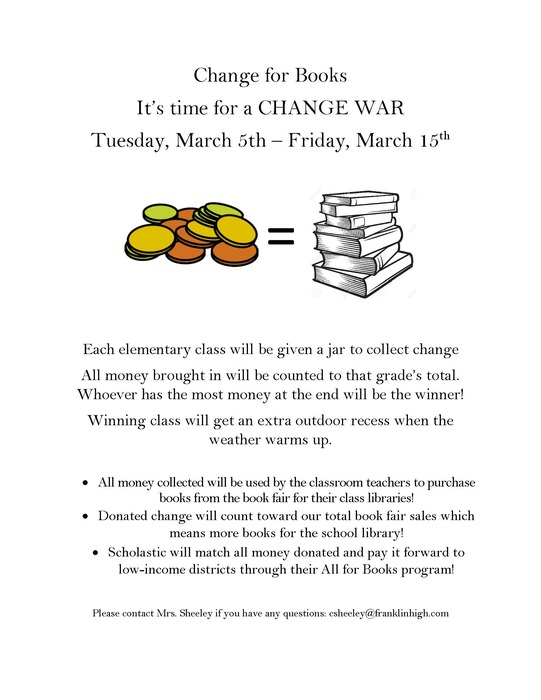 The Franklin School District will have a two-hour delayed start today Wednesday, February 20th, due to the icy road conditions. No am Pre-K and kindergarten through second grade students can be dropped off at East grade if you wish.

Spring pictures are rescheduled for Monday, February 25th!!

Reminder that Spring pictures are Wednesday, February 20th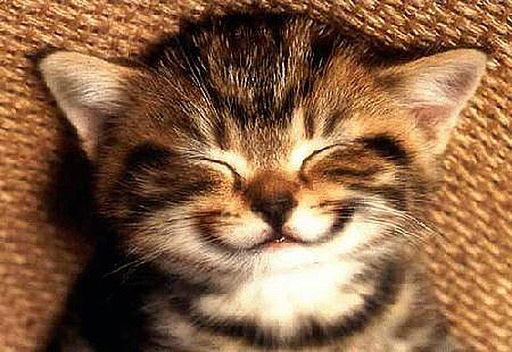 Catch up with the latest student stories, sports scores, and news updates. It's everything Franklin, in your pocket. If you haven't already, download the app on Android:
http://bit.ly/2GgwKUd
or iPhone:
https://apple.co/2GkIll1