The Dentist is coming back to school! Free dental screening will be available on May 10, 2019. Kindergarten, 2nd and 6th graders are mandated to have a dental exam on file for school, and this will meet that requirement for next year's Kindergarten, 2nd, and 6th graders. All students are welcome to participate. Please complete the dental form and return to the district office by May 3, 2019
https://5il.co/7hxk
Help support the junior class!
Just a reminder that the Franklin School District will be dismissing at 1:45 PM tomorrow, April 29th.
Students and staff are having a great time in Memphis!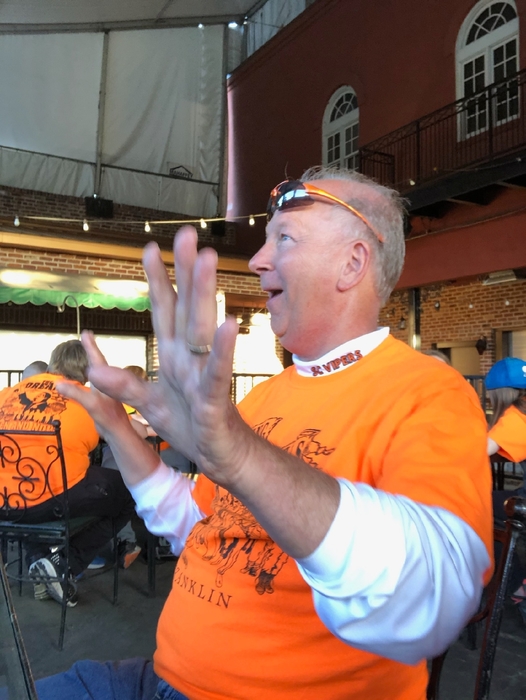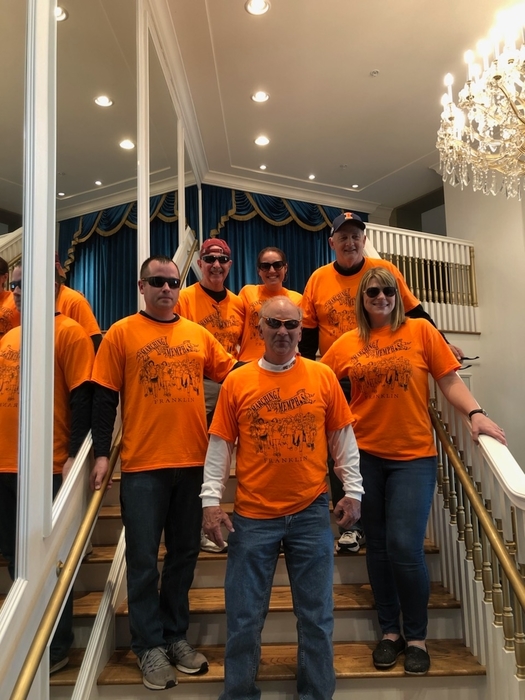 Just a reminder that tomorrow, April 26, is an 11:30 AM dismissal day.

PTF is having a Pack the Place night at Leo's on April 24th. Just mention Franklin PTF and part of the proceeds will go to our group. Dine in or carry out is available.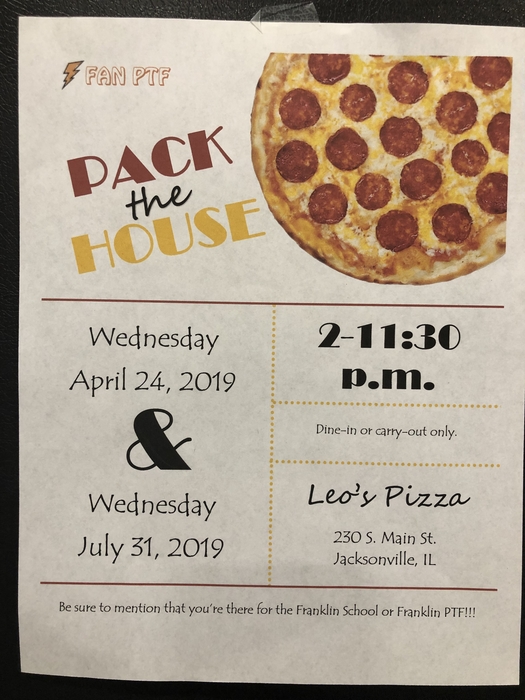 Just a reminder that the Franklin School District will dismiss at 2:00 today, April 18th. No school April 19-23, 2019.
The Franklin Community School District # 1, in order to maintain a high level of student safety, will be working on our School Safety Plan on Monday April 29, 2019. Our staff members will be participating in a workshop put on by the Illinois State Police. Therefore, all schools will be dismissing at 1:45 pm.
6-12th grade students Don't forget that if you want a 2019 field day shirt, order forms are due by Friday, April 12th.
https://5il.co/75x1
Prom will be Friday, April 26
Don't forget this is the last week to purchase tickets for the 16th Annual Franklin Follies! The Follies will be April 13, 2019 at 6:30PM. Link to order form:
https://5il.co/6lc5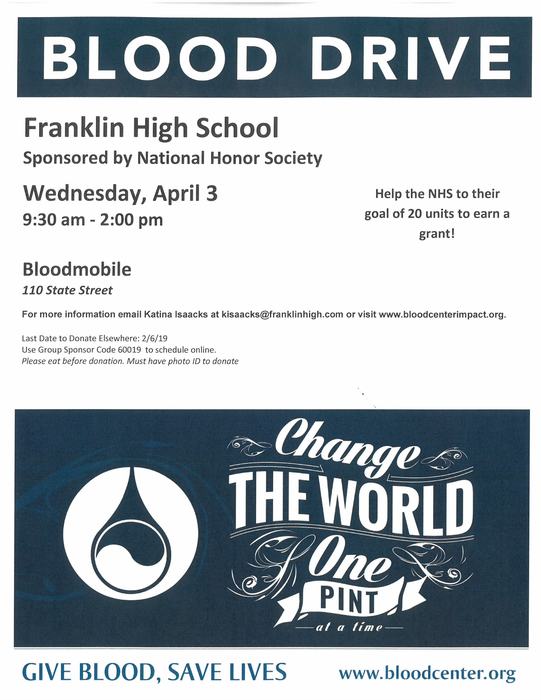 Thank you all for the support of our Fannie Mae candy fundraiser! It was a huge success. As you can see from the picture we have lots of candy to send home tomorrow March 27th. Some students have boxes and may need assistance from parents. If your child sold several items they may need help getting the box picked up at school. East grade parents may want to call the Office at 675-2334 to see if your child has boxes to pick up. A blue note is attached to each package explaining that all money is to be turned in to the office by April 2 and that checks are to be made out to Franklin Elementary. All prizes will be handed out to students once money is collected. Once again thanks for your continued support!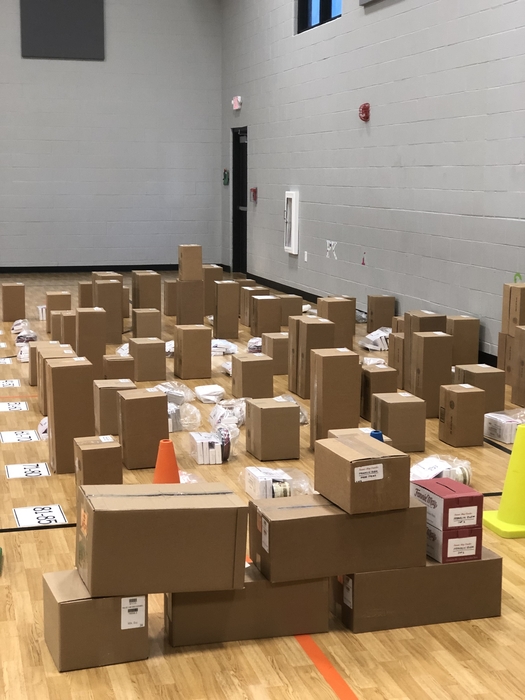 6-12th Grade We are starting our second week of Pennies for Patients. We hope students bring in all the coins and dollars they raised over the weekend. Last week we raised $305.24 to help cure cancer and this week we want to raise even more!!
Graduation Dates High School Graduation will be on May 24, 2019 at 7 PM 8th Grade Graduation will be on May 31, 2019 at 7 PM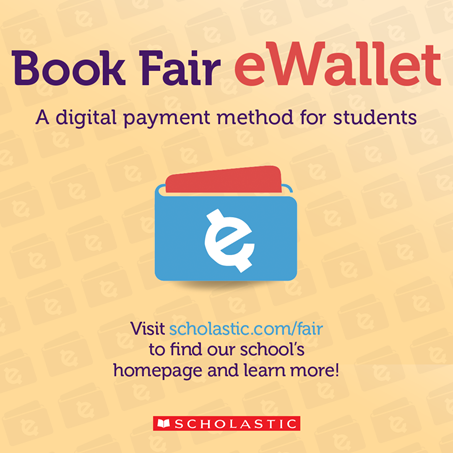 Next week is the elementary Scholastic Book Fair Week. Students can invite someone 'Grand' in their life to join us for lunch and visit the book fair. Families can either call East Grade at 675-2334 to RSVP or send in the blue form letting us know if a guest is coming. We have days scheduled for grade levels when guests can come but if that day does not work for you please feel free to visit on another day. Adult lunches are $2 per person, we appreciate the PTF for helping to sponsor this event by reducing the cost for our guests. We hope to see you there! Reminder: Family Night / Art Night is Thursday, March 14th from 6-7:30.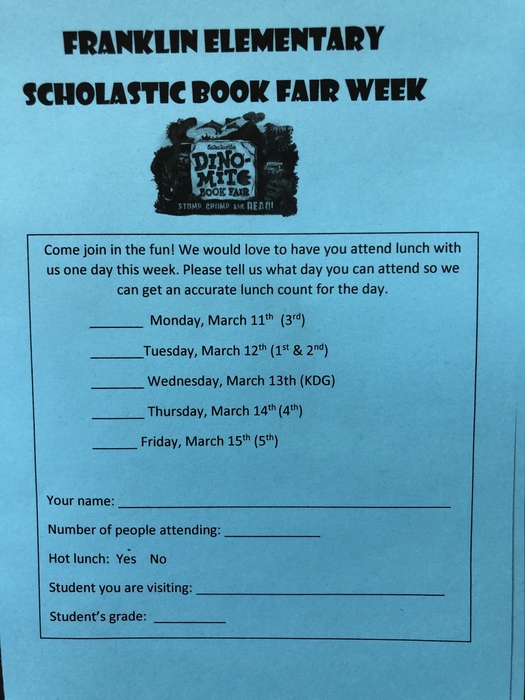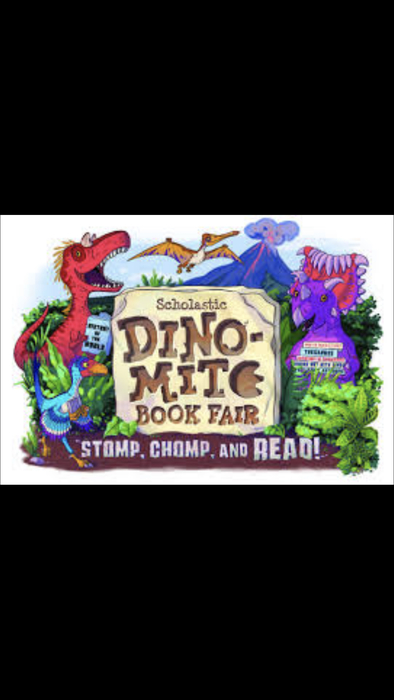 The start times for the 8th grade regional has been moved to 6:15 tonight at Our Saviour school.
The parent meeting for HS track tonight at 6:30 is canceled.