On April 13, high school students will be participating in state-wide assessments. All freshmen will be taking the PSAT 8/9, sophomores will be taking the PSAT 10, and all juniors will take the SAT w/Essay. Students must be present on April 13 and should plan to be here the entire day. All seniors will get an extra college visit day, so they are not required to report to school this day. If you have any questions, please email Elise Black at
eblack@franklinhigh.com
.

8th Grade Honors Night May 23, 2022 We will be hosting our 8th Grade Honors night on May 23rd at 6:30 pm. The event will be held in the gym, with a desert social to be held in the cafeteria immediately following the event. Students not receiving honors are not required to attend. 8th Grade Completion Certificates for all 8th graders will be handed out at school.
https://5il.co/18fbt

High School Graduation May 20, 2022 at 7:00 pm

https://www.franklinhigh.com/page/employment-opportunities
Come join our team at Franklin CUSD#1. We currently have positions open for the 22-23 school year. Please share! We also are in need for substitute teachers and sub bus drivers. If you can help out in any way, please contact the school district. 2nd Grade Teacher, 2022-2023 School Counselor, 2022-2023 School Social Worker, 2022-2023 High School Special Education Teacher, 2022-2023 School Cook, open until filled

Congratulations to our March Students of the Month



One of the best nights of the year! Tickets include a meal and a night full of laughs! Ticket sales support a scholarship given in honor of Katy Tannahill. Tickets can be purchased in the FHS office or from Mrs. Black, Mrs. Lancaster, Ms. Reed or Mrs. Slaughterback.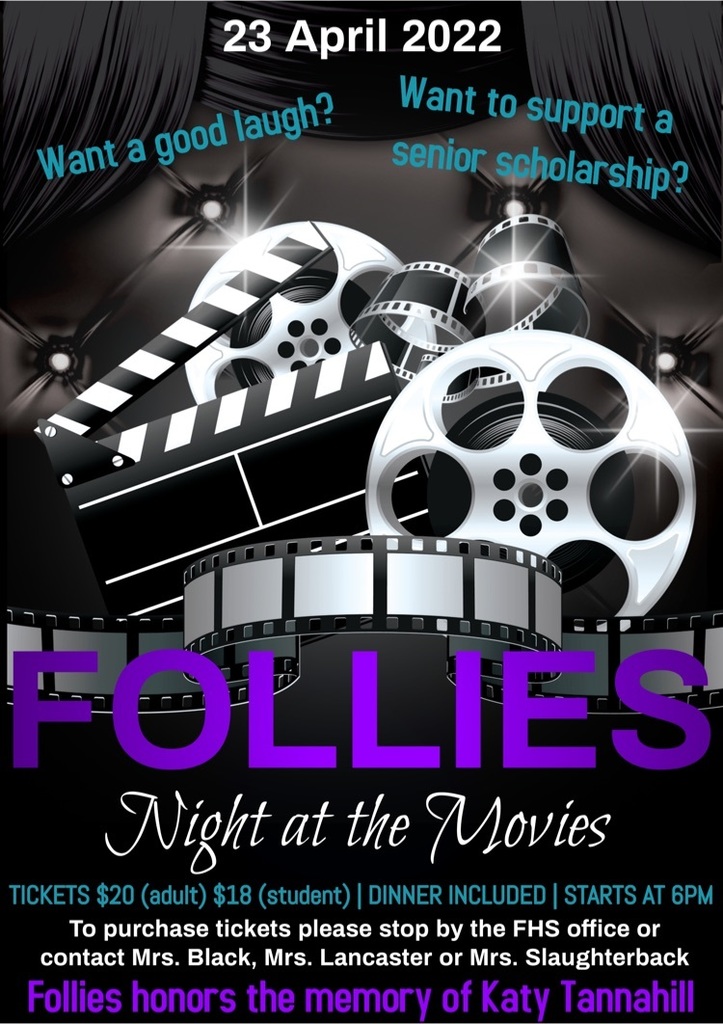 Don't forget - PTF sponsored Glow Bingo for Pk-5th families is this Friday in the small gym. We hope you can come, starts at 7pm. Check out these cool prizes you could win!!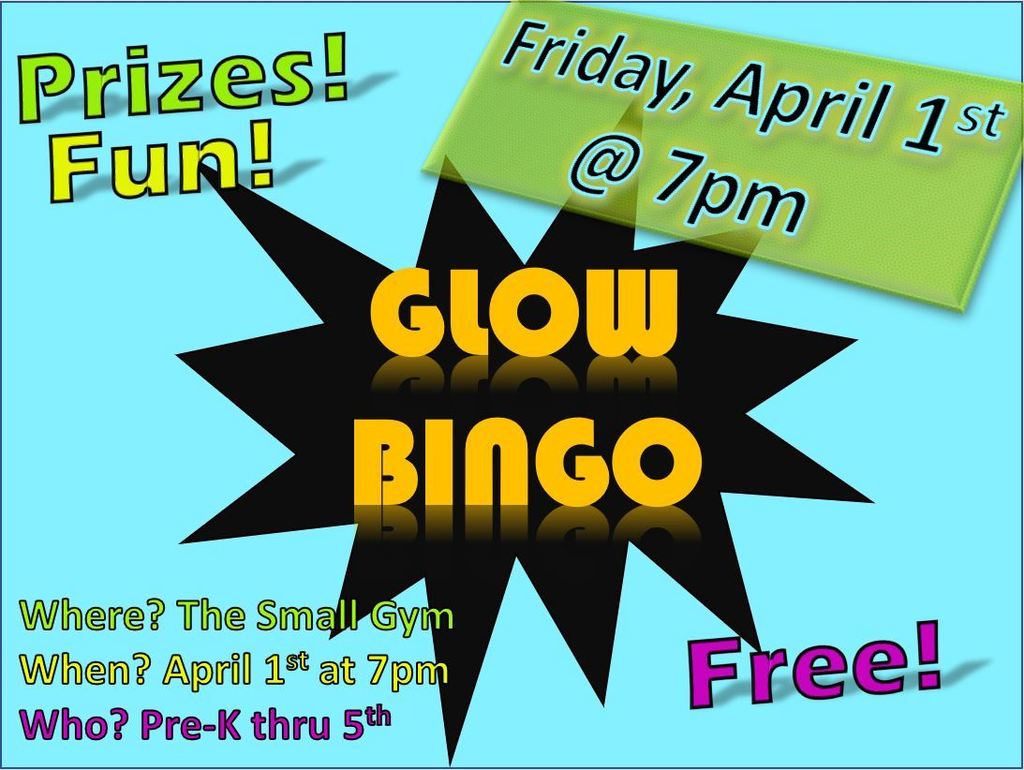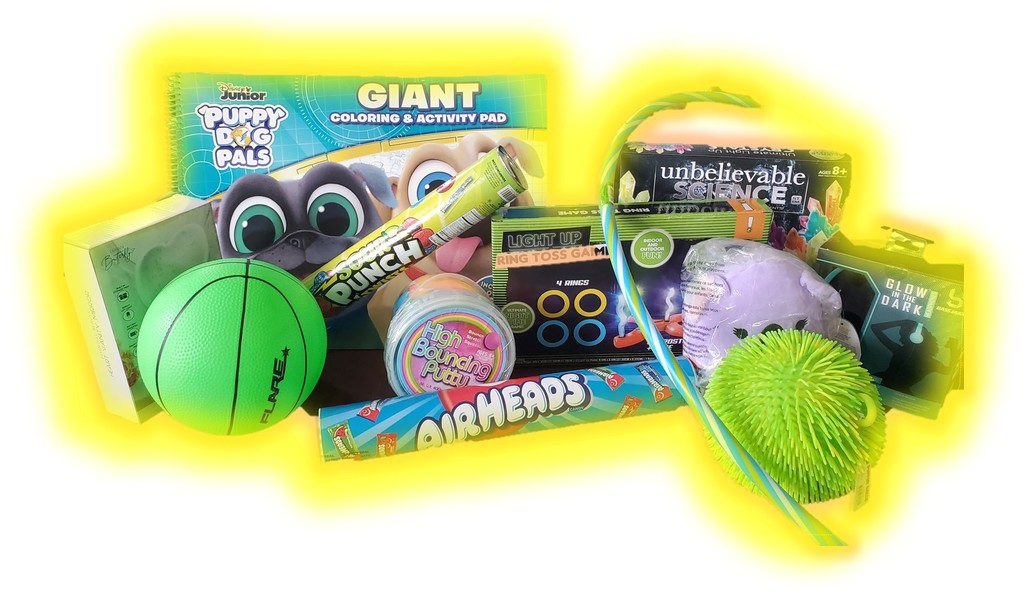 The recycling bins are in the school- thanks to our 2nd grade class for attaching the stickers. ♻️♻️♻️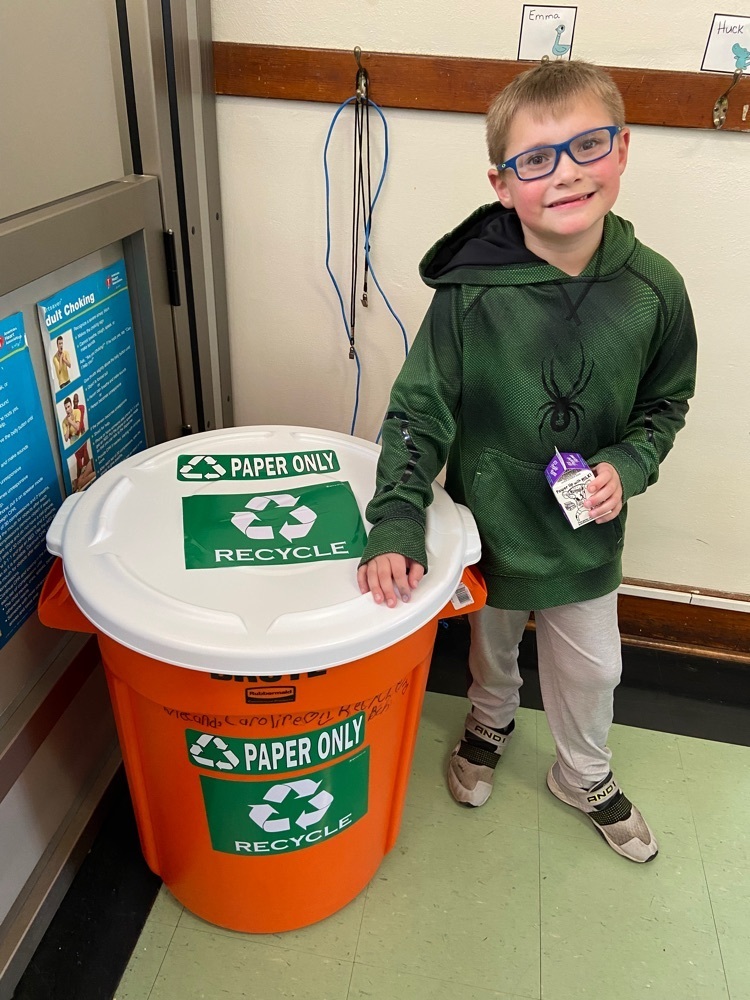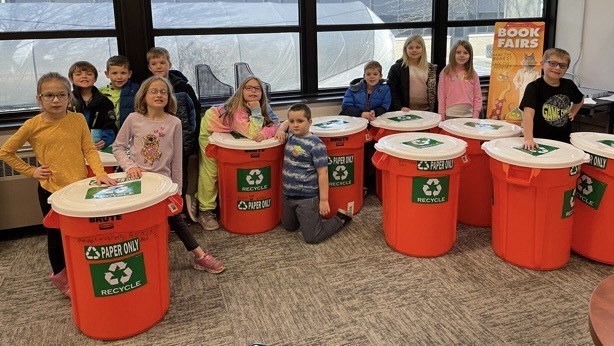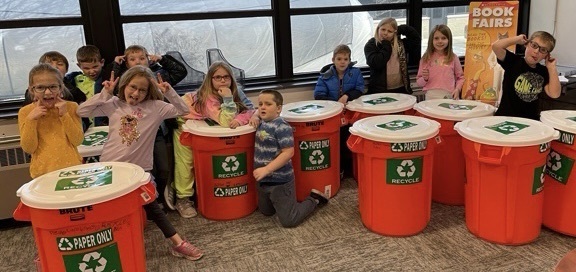 It is state testing time again..... 3rd thru 5th grades will be taking their annual Illinois Assessment of Readiness (IAR) test on Tuesday, Wednesday and Thursday of this week. Encourage your kids to do their best and get a good nights rest!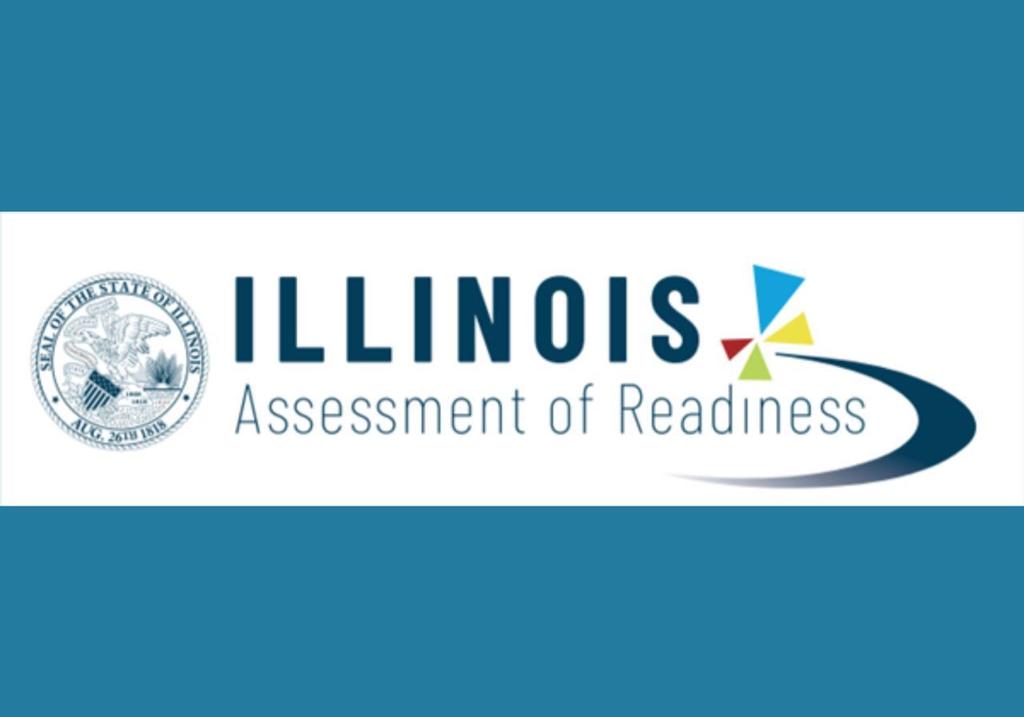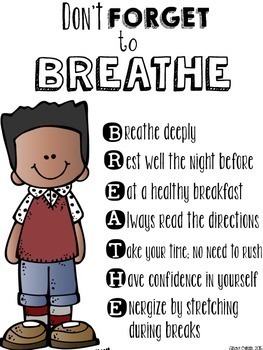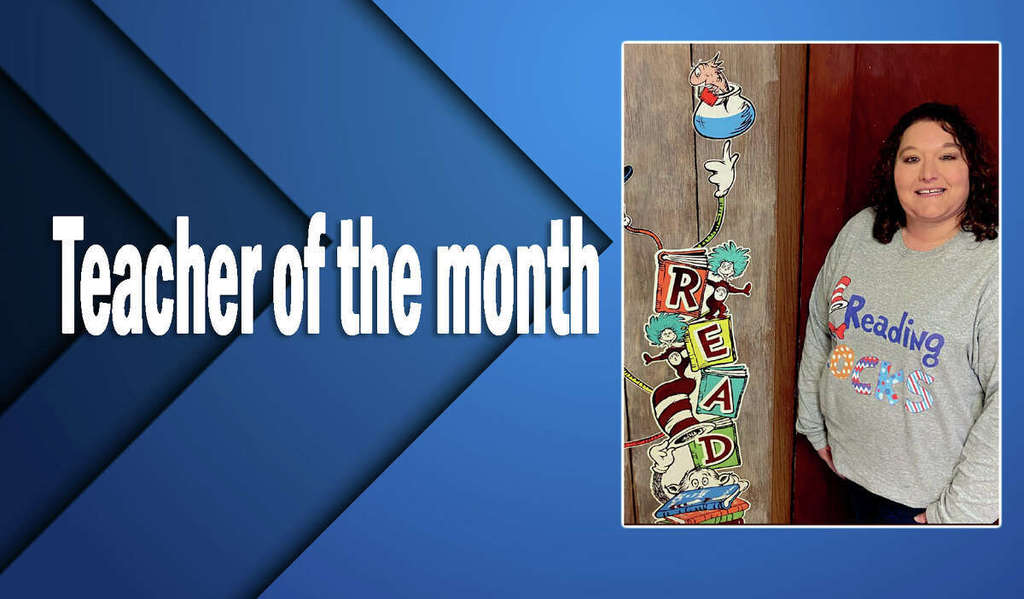 Reminder that Friday March 25, 2022 is an 11:30 dismissal day.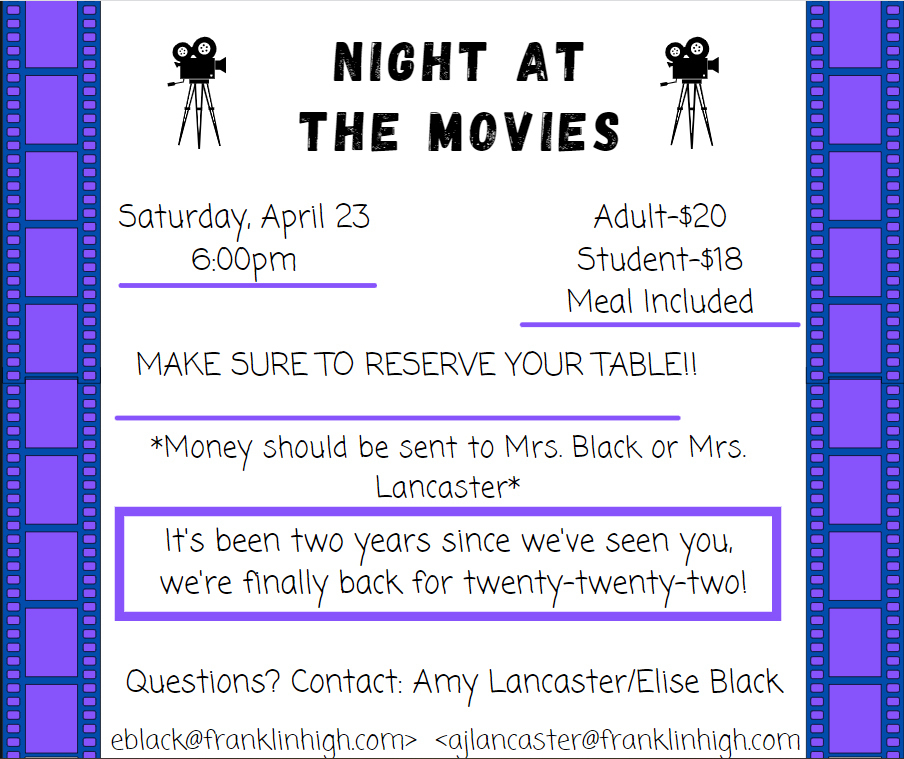 Coach Willhite will be having a parent meeting for all 5th-7th graders that want to sign up for cheerleading.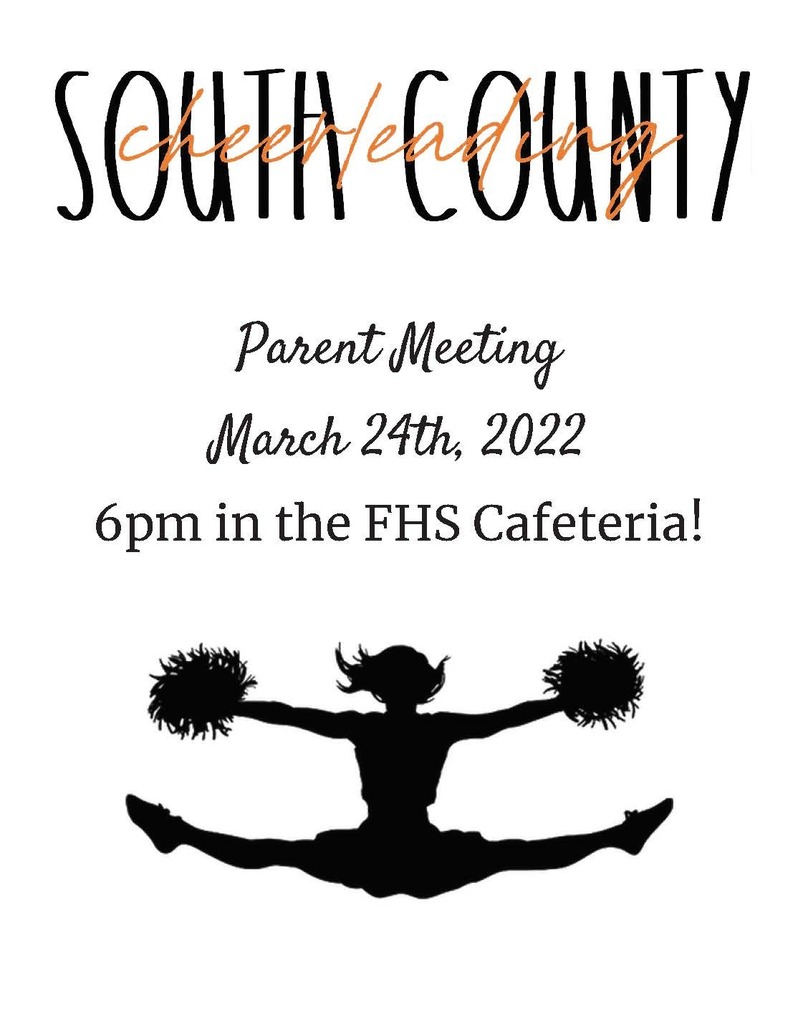 Please read this important reminder from our school nurse Mrs. Hamilton: SWING INTO A HEALTHY SPRING/ TIPS FOR PARENTS AND CHILDREN Play safe and get plenty of sleep and exercise Eat a balanced diet and get plenty of exercise See your doctor if you are ill and follow your physician recommendations Follow school policy and keep your children home if they have symptoms of illness. The CDC considers a person to have a fever when he or she has a temperature of 100.4 or greater. It is school policy that a child should not return to school after illness until they are fever free for 24 hours without fever reducing medicine. It is school policy that a child should not return to school until there has been no vomiting for 24 hours.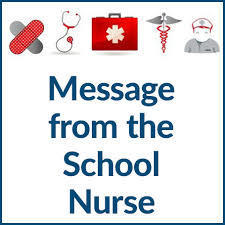 Mrs. Willhite's early bird physics classroom works on finding the speed of sound using homemade resonance tubes and tuning forks. The girls beat the boys and got more accurate values! Way to go!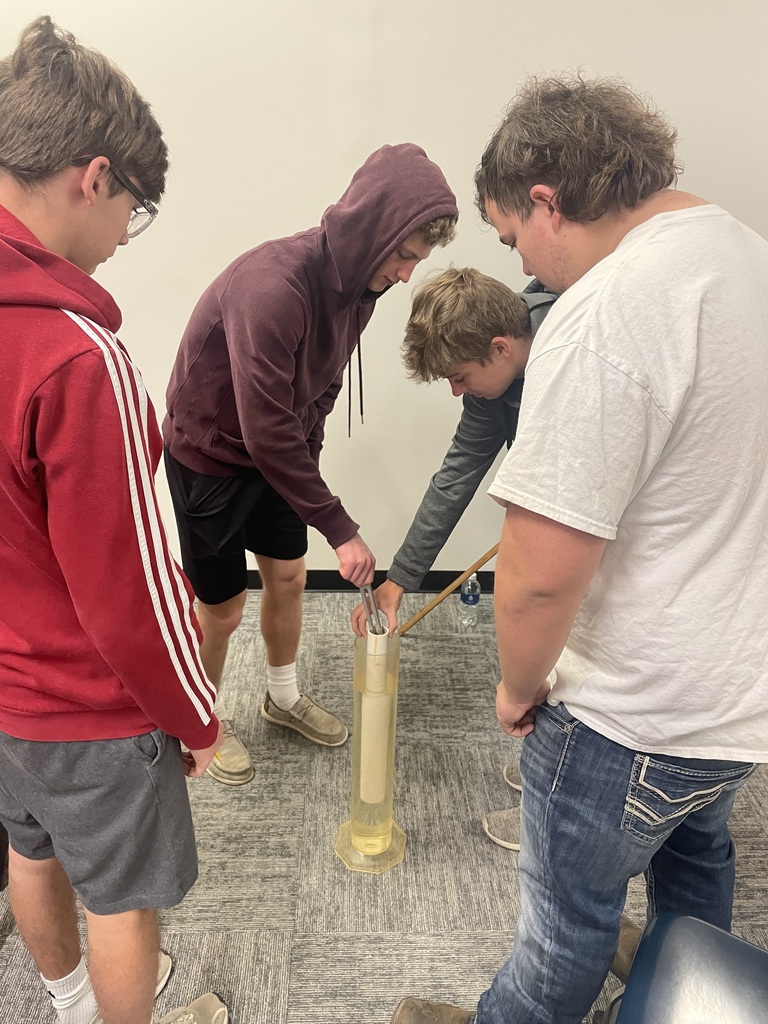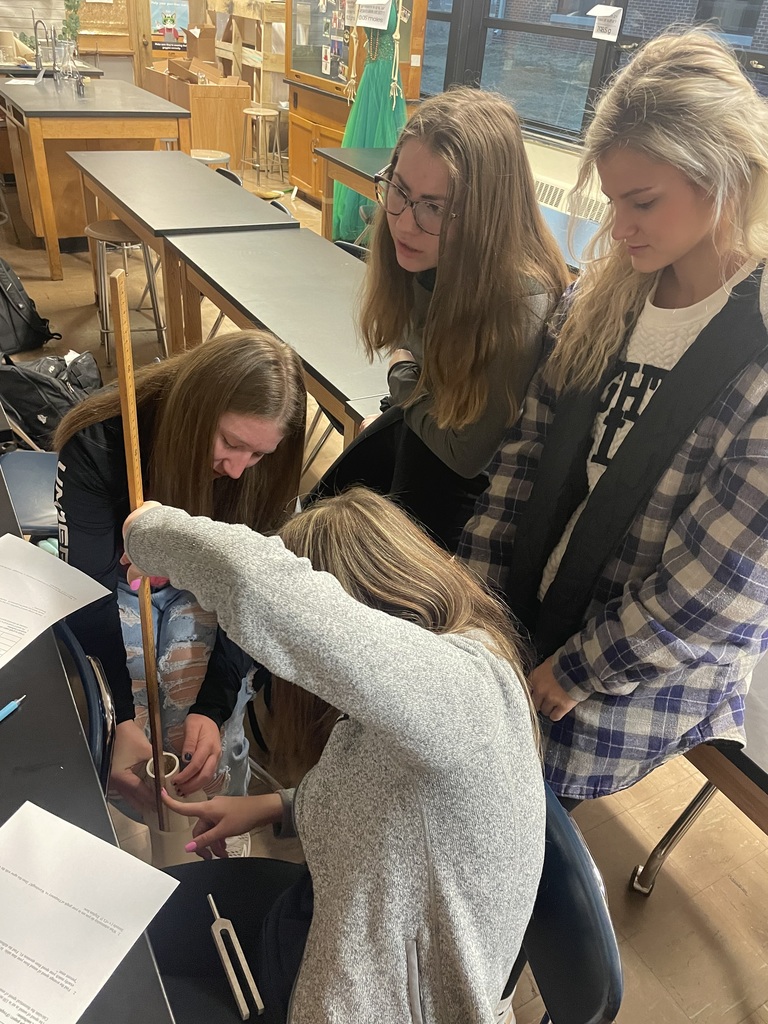 Rock Star Teachers for February! Rachelle Wisehart - JH/HS Danielle Evans - Elementary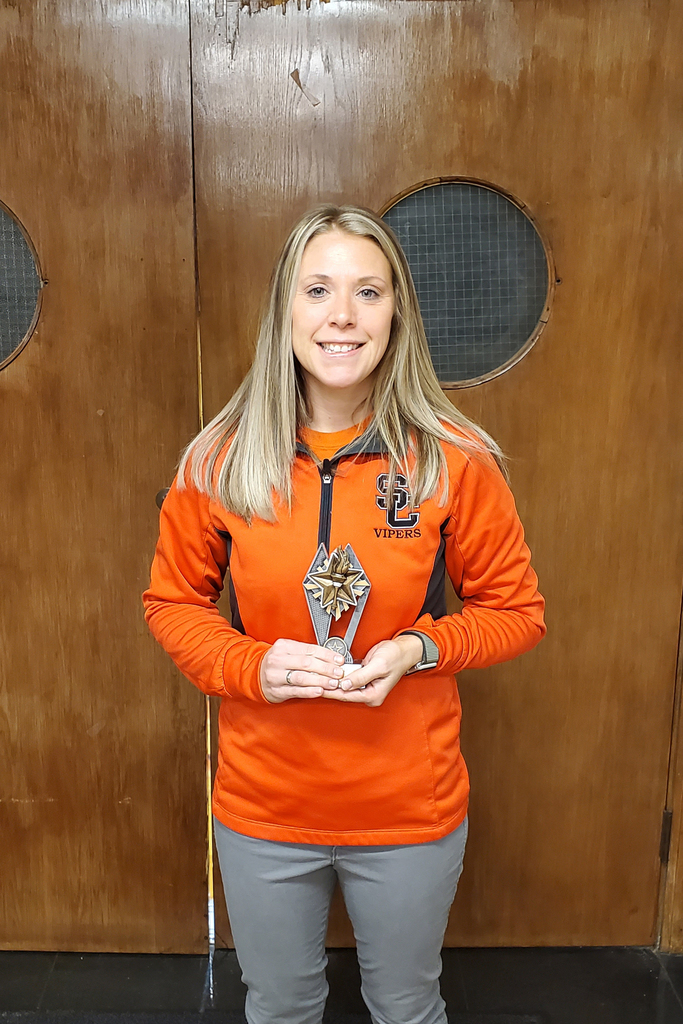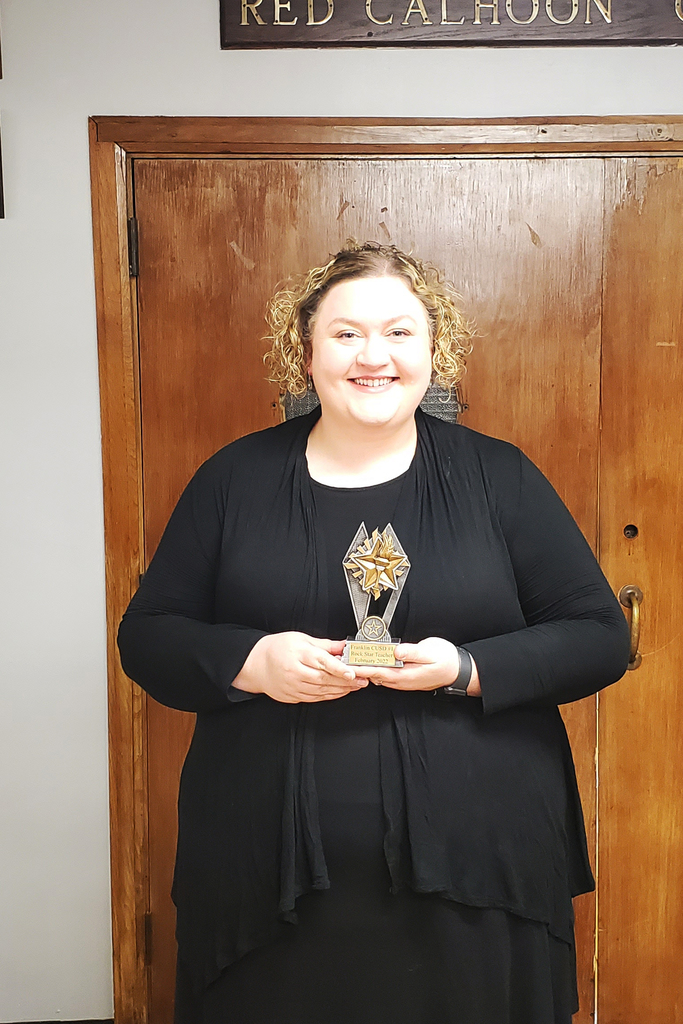 Congratulations to our Poetry Out Loud Team! Cole Delaney placed first at the State competition. Thaddeus Bergschneider placed third at the State competition. Cole will advance to the national competition, which consists of semifinals on May 1 and, if he advances from that stage, the finals on June 5 for the chance to win a $20,000 scholarship!