Good afternoon Franklin. Students in grades 3-12 will return to in-person instruction on Monday February 22nd. Busses and school start time will be running regular schedules. East Grade students will remain in quarantine and follow remote learning schedules. Have a great weekend. Jeff Waggener Assistant Superintendent Principal 6-12

Spring Pictures are scheduled for Friday, March 12th!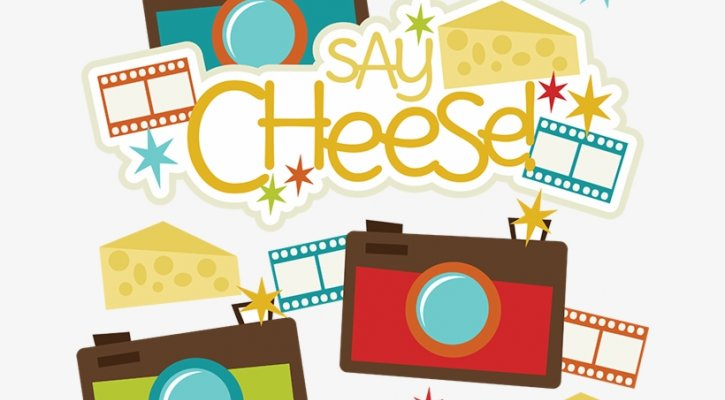 Good morning Franklin. The Franklin School District will be supplying a 4-day breakfast/lunch pack for all interested students. The food will be available for pick up on Thursday, February 18th from 11am to 1pm at the high school building. If you would like to take advantage of this food service, please call the high school office today from 10am to 1pm. Thanks. Jeff Waggener Assistant Superintendent Principal 6-12
Good afternoon Franklin.  Due to the winter storm that hit Texas, natural gas supplies have been interrupted.  With the shortage of natural gas comes the dramatic increase in prices and supply issues to smaller areas.  After talking with the Village of Franklin, all district schools will be in remote-learning for the remainder of the week.  Our heating systems have been turned down to reduce gas consumption.  It is our hope that we can resume in-person instruction next week.  All events at Franklin have been cancelled through Sunday February 21st.  We will keep you informed as soon as we have any updates.  Thank you for your continued support through these trying times. Jeff Waggener Assistant Superintendent Principal 6-12

Good afternoon everyone, I hope you are all staying warm! I wanted to let you all know that we are rescheduling the Orland Park dental program for tomorrow, February 17th. We do not have a new date at this time. Also, I know many of our elementary students do not have chargers at home. I will be at East Grade tomorrow so please feel free to stop by and get your charger from 8:30-4:00. If your child is in 3/4/5th grades, you can stop by the high school, Mr. Waggener will be there. Please call the school if you have any questions. 675-2395 Thanks, Mrs. Willman
A district staff member has tested positive for COVID19. We have been working with the Morgan County Health Department to reverse trace possible exposures. With this information and the health department recommendation, we have decided to quarantine all students at East Grade until February 25th. Friday February 26th will be a remote learning day for East Grade Students. East Grade students may return to in-person instruction on Monday March 1st. The Jr. High Volleyball team will be quarantined until February 25th and will return to in-person learning on March 1st. Our school nurse, Gina Hamilton, will be reaching out to parents affected to answer any questions. We will continue to monitor the situation and update you accordingly.
Good afternoon Franklin. Due to the bitter cold temperatures, wind chills and snowfall, Franklin Schools will be in remote-learning on Tuesday February 16th. All after school activities and sports have been cancelled. Please stay safe.
Franklin CUSD#1 Good evening, All sporting events for Monday, February 15, 2021 have been canceled. This includes the JHBB and JHVB games.
Due to social distancing restrictions and limited gym space, we will not be able to allow fans from visiting teams to attend any future athletic events. Rick Smith, our Athletic Director, contacted each school last week to inform them of our decision. We apologize for any confusion regarding our policy. Jeff Waggener Assistant Superintendent Principal 6-12
https://5il.co/pkqn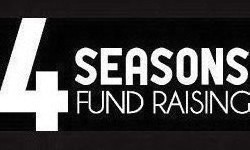 Good News Franklin Sports Parents and Fans! Late this afternoon, the IHSA and IDPH modified their social distancing requirements, again, regarding fans attending sporting events. With this change, we can now host all of our games at Franklin. This was our original plan, but the IHSA and IDPH guidelines would not allow it. Franklin athletes can have two people attend the game. You will be asked to sign in by your players' name when entering the building. Visiting players will be allowed 1 person per player. We are excited that our athletes can play in front of family and friends. Please remember that the 6 foot social distancing is still in place for persons not living in the same household. Masks are still required and you will temperature check at our kiosk when you enter. Have a great weekend. Jeff Waggener Assistant Superintendent Principal 6-12

We wanted to remind everyone that we WILL BE in session on Monday, March 1st. This day was originally scheduled as a non-attendance day in observance of Casmir Pulaski Day. We had to adjust the calendar when we took Election Day off in November.
Good afternoon Franklin fans and parents. As you know we are under the direction of the Illinois Department of Public Health guidelines when it comes to social distancing. Now that sporting events have begun, we are again faced with minimum guidelines that must be followed. Our issue is the space available in our High School gymnasium. The IDPH mandate is "Sports organizers or venues should configure space to ensure there is at least 30 feet social distance between spectators and participants "as well as a 6-foot distance between fans. In our gym this is impossible. The measurement between the sideline of the court to the wall is 20 feet. Our first decision to try and have fans at home games did not work out. At the Junior High basketball game last night, it was evident that the social distancing was impossible. We all want our students to be able to participate in athletic events, however it is imperative that they do this in a safe environment. Therefore, starting today fans will not be allowed to attend home games. We do have the NFHS network camera system, and by all accounts it worked well last night. This is a difficult decision and I know it will be hard for parents, grandparents and fans not to be able to attend in person to watch their favorite athlete play. At the end of the day, it is about the student-athletes and them being able to enjoy all that playing sports will give them. If the IDPH guidelines change, we will reevaluate our situation. Thanks for your understanding. Jeff Waggener Assistant Superintendent Principal 6-12
https://5il.co/pb3a
Good afternoon Franklin. I wanted to share with you the good news that all Franklin schools will be returning to a 5 day per week in-person instruction schedule beginning March 8th. Since the beginning of the year, it has always been our desire to return to a 5-day schedule. We have been using Fridays to develop our Remote-Learning Plan, and that mission is complete. We feel confident, that should the need arise, our students and staff are proficient in the process. After working together on the logistics of changing the schedule, our teachers are ready to make the transition back to a full week of in-person instruction. The needs of our students are always our first consideration and we are confident they will handle the transition well. Thank you for your support and understanding during the first three quarters of the school year and by working together we can make the fourth quarter even better. Sincerely, Jeff Waggener Assistant Superintendent Principal 6-12
As sporting events are starting to take place, we would like to inform the community on the guidelines that will be in place for spectators during home events. Please review the following announcement:
https://5il.co/p2un
The district now has a NFHS camera system in place so spectators can view games. If you wish to watch sporting events, you can sign up for the subscription based service at:
https://www.nfhsnetwork.com/schools/franklin-high-school-franklin-il
Franklin CUSD#1 Due to the deteriorating road conditions all after school activities have been cancelled for tonight.
Good evening Franklin. We have been tracking the weather system that is predicted to cause icy conditions beginning between 6am and 7am tomorrow. Our first bus leaves campus at 6:05am. The late developing weather presents a difficult position for calling off school this evening. There is always the possibility that the ice will not be as bad as predicted. However, our priority is student safety. Our remote-learning program will allow us to still have a full day of instruction for all students, and we do not risk putting busses and vans on icy roads. Therefore, school tomorrow, Monday January 24th will be a remote-learning day. Students in grades 6-12 will log in to class at 8:10am. Elementary students Pre-K through 5th grade will follow their Friday schedules.