Some great news from our PE teacher, Ms. Burt on our American Heart Association event! East Grade (K-2) raised a total of $1,574.68 with first grade raising the most money at $428.38. The Elementary raised a total of $1,148.51 with third grade raising the most money with $435.00. That's $2,723.19 as a district! Our top student at the Elementary School was Conner and our number one fundraising student at the East Grade School was Caroline. Thank you to our community for supporting this cause!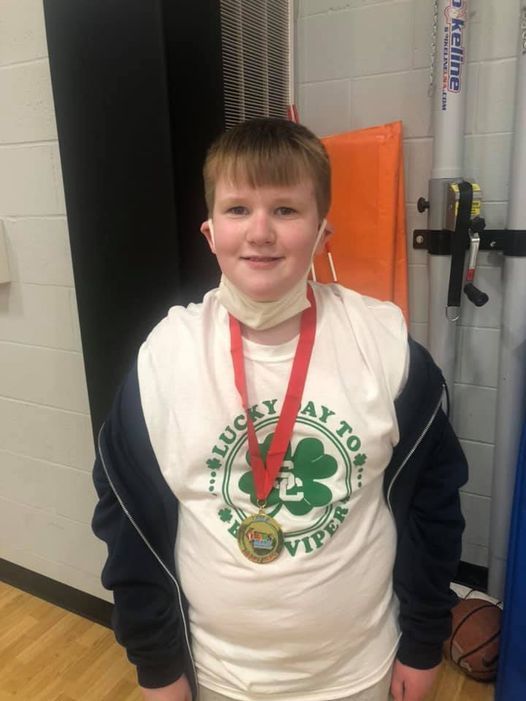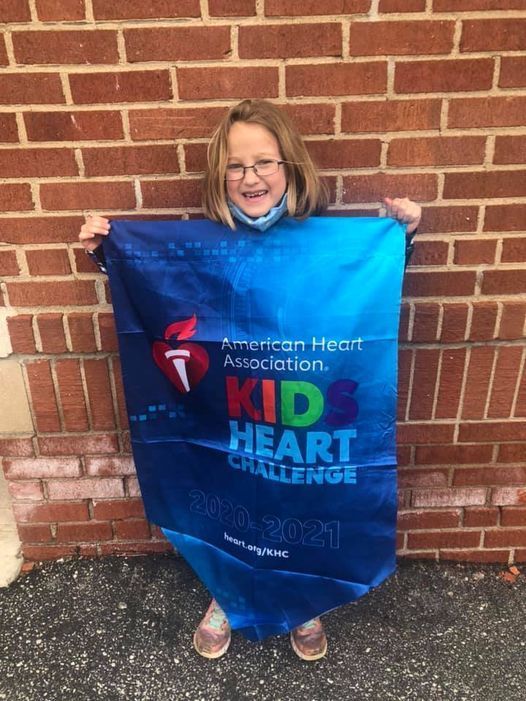 Congratulations!!!! Junior High Scholastic Bowl won the Morgan County Virtual Tournament tonight! Way to go Ms. Billick and the team 🤩👏🏆 **Masks off for a quick pic!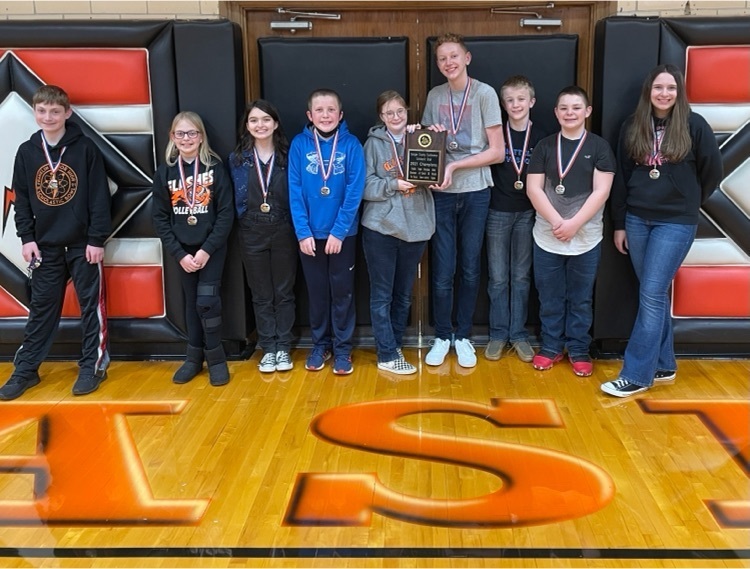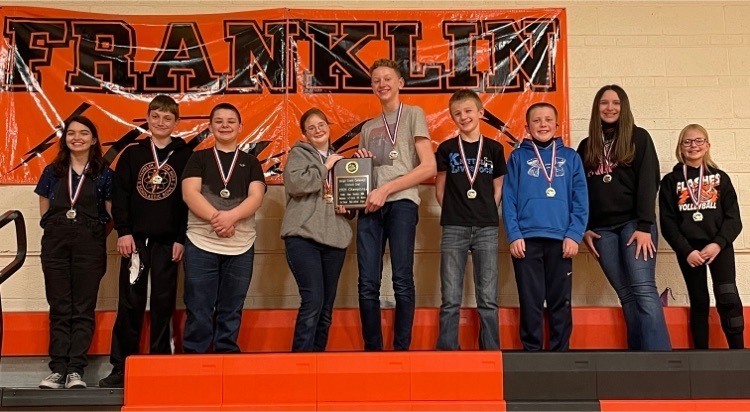 Dear Parents, This is a reminder to participate in the parent survey supplement, part of the Illinois 5Essentials Survey administration. We guarantee that survey responses will never be connected to the identity of you or your child. School reports will only present aggregated information of how parents and students responded as a whole. A parent survey report will be generated if at least 20 percent of parents respond to the survey. While the parent data will not be made public, the parent report will be made available to Mrs. Willman and Mr. Waggener and will enable them to make considerations based on the responses given by CUSD #1 parents. Your participation in the parent survey will help us understand the conditions at your child's school and guide improvement. Again, your identity and individual survey responses will be kept completely confidential and will never be connected to you or your child. Teachers and 4th through 12th graders throughout Illinois are taking the teacher and student 5Essentials Survey. School-level 5Essentials Reports will be generated if teachers and/or students meet their 50 percent response-rate thresholds. These research-based reports will be sent to schools and districts in March and will also be included in the State School Report Card, released statewide in the fall. Please visit
https://survey.5-essentials.org/Illinois/
to take the parent survey. If you have any questions about the survey, please contact 5Essentials Customer Support at 1-866-440-1874 or
impact-surveys@uchicago.edu
. Sincerely, Mr. Waggener Mrs. Willman
Dear Parents, Students and Fans, The Governor's office and IDPH have amended their COVID19 fan capacity rules under the new "Bridge to Phase 5". The new guidelines regarding Spectator Events will now allow us to have more fans attend our home games. The new guidelines state that we can have 25% of our gym's capacity in fan attendance. Our gym capacity is 1587, so 25 % of that would be 397 spectators. Starting on Monday March 22nd, we are allowing all fans, home and away, to attend our indoor events. We will ask everyone to sign in, so we will have a record of attendees should we need it. Masks are still required and you are asked to social distance 3 feet or as best as you can. Admission will be charged and limited concessions will be provided. Come celebrate and support our South County Lady Vipers volleyball team as they take on Lutheran High School. Hope to see you there. Go Vipers! Sincerely, Jeff Waggener Assistant Superintendent Principal 6-12
Dear East Grade Parents, We want to inform you we have a 2nd grade student who has tested positive for COVID19 today. As always, we are following the guidance of the Morgan County Health Department as we move forward. With this in mind, the second-grade class will be in quarantine and learning remotely effective immediately. Gina Hamilton, District Nurse is in the process of contacting each parent of a second grader. All second graders will be in quarantine thru March 30th and may return to school on March 31st. At this time, we do not have any evidence that any other students are at risk. We will continue to monitor the situation and update you as needed. Thank you for your assistance during these trying times. Devices can be picked up tomorrow at East Grade.
Dear Parents, Franklin schools will be going to a 5 day per week in-person instruction schedule on Monday March 8th. The daily schedule will remain the same. Classes will begin at 8:10 am and students will be dismissed at 1:30 pm. We are moving in a positive direction, let's keep the momentum going and have a great 4th quarter!! Sincerely, Jeff Waggener Assistant Superintendent Principal 6-12
https://5il.co/q8ly
The Franklin High School Scholastic Bowl Team won the MSM Conference Tournament for the second year in a row. This particular team (not all players from the original team are pictured) has worked hard and they have been the MSM Conference Champions for 3 out of the last 4 years. This is a remarkable achievement that shows dedication and skill on the part of each and every player involved. We are so incredibly proud of the academic grit and talent these students have shown over time.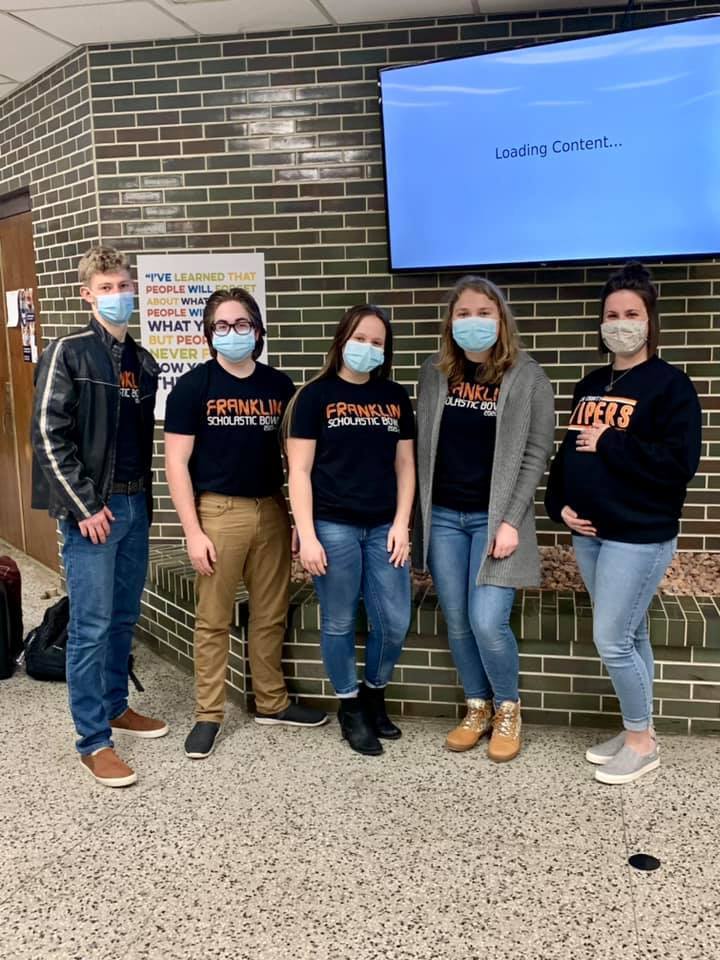 Franklin Jr – Sr High 11:30 am Remote Learning/ Half-day Schedule for 3/5/21 Instruction: 5th hour 8:10-8:58 am 6th hour 9:00-9:48 am 7th hour 9:50 – 10:38 am 8th hour 10:40 – 11:30 am **Students are to log in to classes at the posted times above**
On Monday, March 1, Madden Delaney and Thaddeus Bergschneider were able to meet with Sheila Walk, the Executive Director of the Springfield Area Arts Council. They are competing at the state level of Poetry Out Loud to try to move on to the national level. There are monetary awards for the state champion and their school as well as significant monetary awards for those who place in the top 12 at the National Poetry Out Loud Competition. At the national level, awards start at $20,000 for the first place winner. To have both students move on to state from the same school is an incredible achievement and speaks volumes to the students' hard work and dedication to the craft.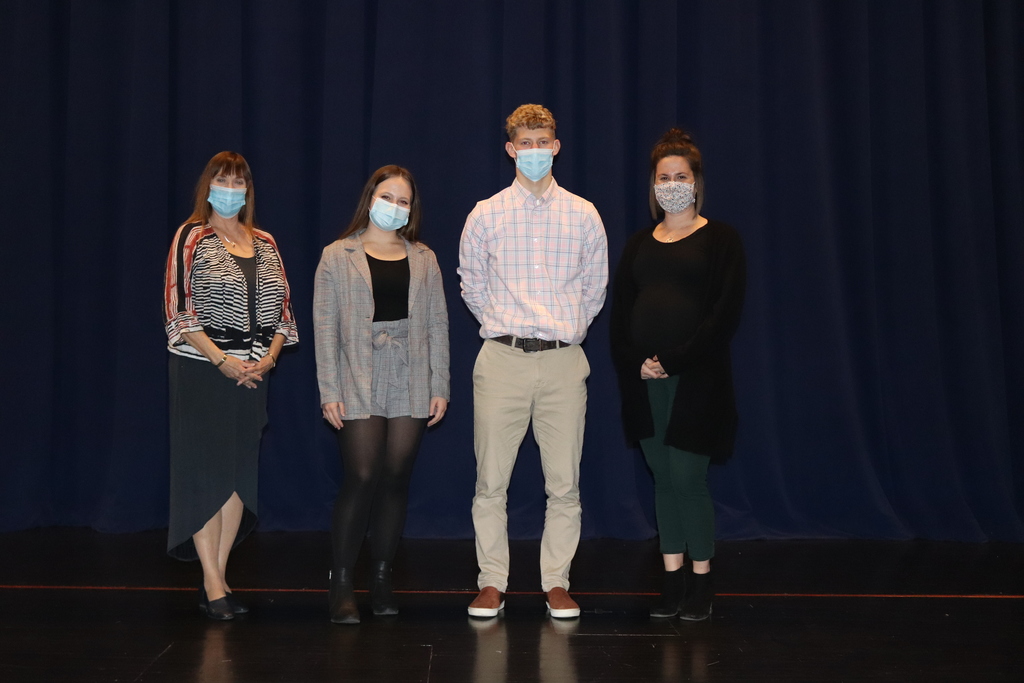 A football parent meeting will be held this Sunday, February 28th at 7pm in the New Berlin Dome. This meeting will be held to sign paperwork for this year's spring season. There will not be any athletic fee for this season.
The Sophomore Class strawberries will be delivered on Friday, March 5 at noon. If you ordered from a Sophomore, they should be in contact with you about delivery. We will have 9 extra flats if you are interested in purchasing a full ($32), half ($17), or quarter flat ($10)! Please email Miss Reed (
rreed@franklinhigh.com
) with any questions. Thank you for your support!

**RESCHEDULED** The Orland Park Dental group will be at school on Monday, March 8th. Students in the Tu/Th PK class will need to be brought in for their exams by their parents. Exams will begin at 9am. Please call if you have any questions.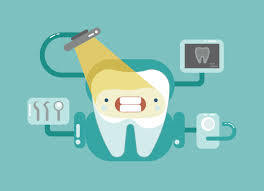 Updated Lunch Menu Feb 22-25th Monday Chicken Nuggets, Corn, Peaches Tuesday Cheese Omelet, Hash Brown, Mixed Fruit Wednesday Cheesy Pizza Macaroni, Lettuce Salad, Pears Thursday Chicken Sandwich, Rice, Applesauce
Good afternoon Franklin. Students in grades 3-12 will return to in-person instruction on Monday February 22nd. Busses and school start time will be running regular schedules. East Grade students will remain in quarantine and follow remote learning schedules. Have a great weekend. Jeff Waggener Assistant Superintendent Principal 6-12

Spring Pictures are scheduled for Friday, March 12th!