Good News Franklin Sports Parents and Fans! Late this afternoon, the IHSA and IDPH modified their social distancing requirements, again, regarding fans attending sporting events. With this change, we can now host all of our games at Franklin. This was our original plan, but the IHSA and IDPH guidelines would not allow it. Franklin athletes can have two people attend the game. You will be asked to sign in by your players' name when entering the building. Visiting players will be allowed 1 person per player. We are excited that our athletes can play in front of family and friends. Please remember that the 6 foot social distancing is still in place for persons not living in the same household. Masks are still required and you will temperature check at our kiosk when you enter. Have a great weekend. Jeff Waggener Assistant Superintendent Principal 6-12

We wanted to remind everyone that we WILL BE in session on Monday, March 1st. This day was originally scheduled as a non-attendance day in observance of Casmir Pulaski Day. We had to adjust the calendar when we took Election Day off in November.
Good afternoon Franklin fans and parents. As you know we are under the direction of the Illinois Department of Public Health guidelines when it comes to social distancing. Now that sporting events have begun, we are again faced with minimum guidelines that must be followed. Our issue is the space available in our High School gymnasium. The IDPH mandate is "Sports organizers or venues should configure space to ensure there is at least 30 feet social distance between spectators and participants "as well as a 6-foot distance between fans. In our gym this is impossible. The measurement between the sideline of the court to the wall is 20 feet. Our first decision to try and have fans at home games did not work out. At the Junior High basketball game last night, it was evident that the social distancing was impossible. We all want our students to be able to participate in athletic events, however it is imperative that they do this in a safe environment. Therefore, starting today fans will not be allowed to attend home games. We do have the NFHS network camera system, and by all accounts it worked well last night. This is a difficult decision and I know it will be hard for parents, grandparents and fans not to be able to attend in person to watch their favorite athlete play. At the end of the day, it is about the student-athletes and them being able to enjoy all that playing sports will give them. If the IDPH guidelines change, we will reevaluate our situation. Thanks for your understanding. Jeff Waggener Assistant Superintendent Principal 6-12
https://5il.co/pb3a
Good afternoon Franklin. I wanted to share with you the good news that all Franklin schools will be returning to a 5 day per week in-person instruction schedule beginning March 8th. Since the beginning of the year, it has always been our desire to return to a 5-day schedule. We have been using Fridays to develop our Remote-Learning Plan, and that mission is complete. We feel confident, that should the need arise, our students and staff are proficient in the process. After working together on the logistics of changing the schedule, our teachers are ready to make the transition back to a full week of in-person instruction. The needs of our students are always our first consideration and we are confident they will handle the transition well. Thank you for your support and understanding during the first three quarters of the school year and by working together we can make the fourth quarter even better. Sincerely, Jeff Waggener Assistant Superintendent Principal 6-12
As sporting events are starting to take place, we would like to inform the community on the guidelines that will be in place for spectators during home events. Please review the following announcement:
https://5il.co/p2un
The district now has a NFHS camera system in place so spectators can view games. If you wish to watch sporting events, you can sign up for the subscription based service at:
https://www.nfhsnetwork.com/schools/franklin-high-school-franklin-il
Franklin CUSD#1 Due to the deteriorating road conditions all after school activities have been cancelled for tonight.
Good evening Franklin. We have been tracking the weather system that is predicted to cause icy conditions beginning between 6am and 7am tomorrow. Our first bus leaves campus at 6:05am. The late developing weather presents a difficult position for calling off school this evening. There is always the possibility that the ice will not be as bad as predicted. However, our priority is student safety. Our remote-learning program will allow us to still have a full day of instruction for all students, and we do not risk putting busses and vans on icy roads. Therefore, school tomorrow, Monday January 24th will be a remote-learning day. Students in grades 6-12 will log in to class at 8:10am. Elementary students Pre-K through 5th grade will follow their Friday schedules.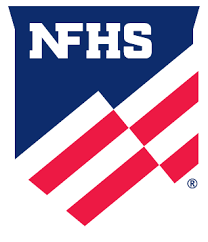 MAP testing will be taking place next week beginning on Tuesday, January 19th for all grades. Help your student get plenty of rest the night before so they can do their best!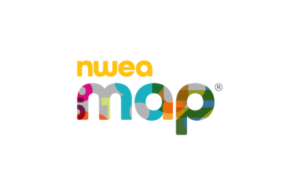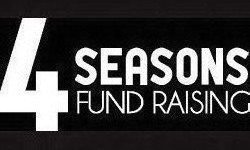 SAVE THE DATE! We will be holding our annual PK and incoming Kindergarten screening on Friday, March 12th. This will be for all children who will be 3 years old by September 1st and who are not already registered in the program. For incoming kindergarten students, they would have to be 5 years old by September 1st. More information will come closer to the screening date. If you have any questions you may call the office at 675-2395 and we would be happy to help.
Good afternoon students and parents of CUSD #1, and Happy New Year. I hope everyone had a great holiday break and is ready to start the second semester of our school year with optimism for a return to "normal" as soon as possible. We begin face-to-face instruction on Tuesday January 5th. In order to begin the semester on a healthy basis, I ask that all parents with students who experienced any health issues over break, or have students with exposure to COVID-19 please call the main office on Monday, January 4th. This will allow our Nurse, Gina Hamilton to assess your students readiness to return to school. By working together, we can minimize health issues and do our best to keep our students healthy and in school. Thank you again for your support of Franklin schools. We can't wait to welcome our students back on Tuesday. Sincerely, Jeff Waggener Assistant Superintendent Principal 6-12
The Board for Education will have a special board meeting on December, 29, 2020. Truth in Taxation and Levy meeting.