JH Cheer will have a mandatory parent meeting in the cafeteria tonight at 5:30. Please email Mrs. Willhite with any questions! See you tonight!

Our nurse, Mrs. Hamilton wanted everyone to know that flu shots are available this weekend at The Bowl. Check out the link below to see how the have set up the procedures and what to bring with you.
https://www.morganhd.com/services/flu-bowl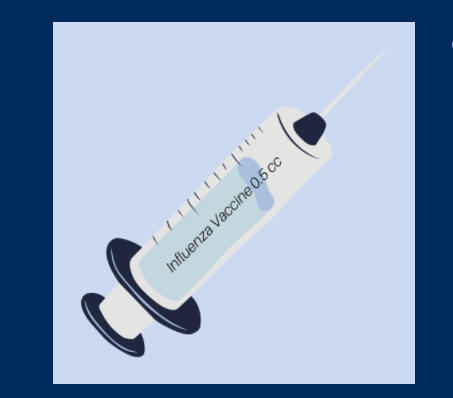 We are experiencing difficulties with the self-certification submission in TeacherEase this morning. Please call the office if you are unable to certify your student. We are currently working on the issue.
Thanks to everyone who took the time to complete the Return- To- Learn Survey. Here are the results from that survey.
https://5il.co/lrhe
Junior High Cheer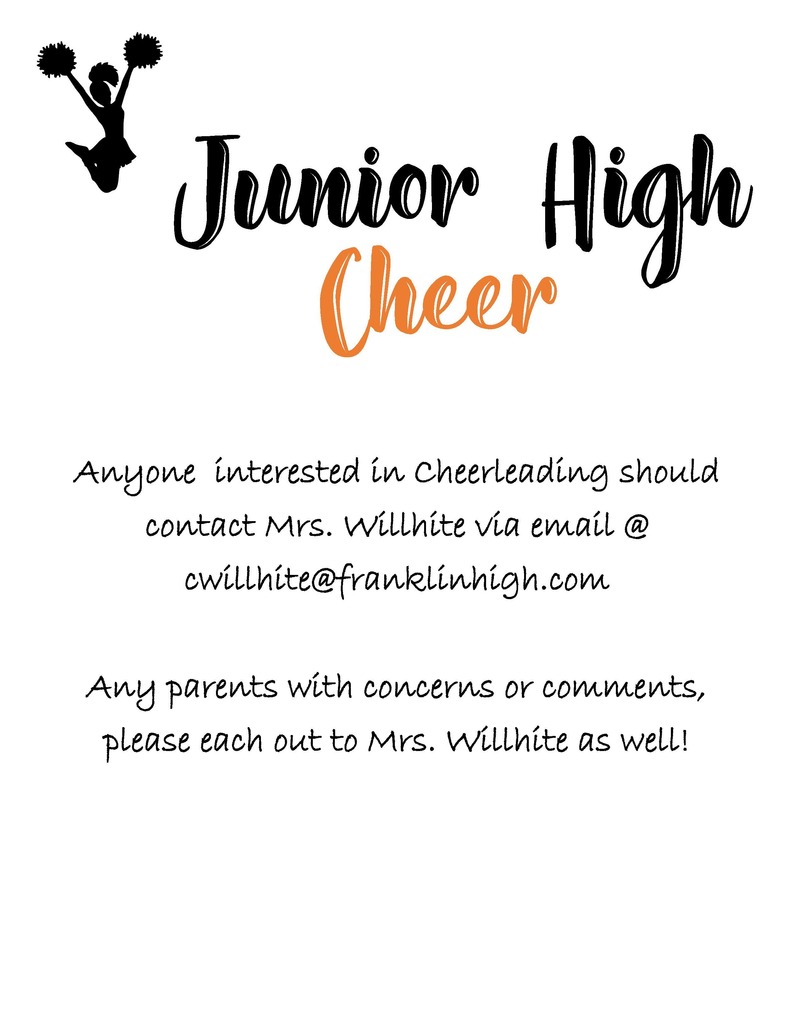 The USDA has extended the Summer Food Program until the end of December. With this action, all student breakfast and lunch meals will be paid by the Federal Government. If you would like for your child have a breakfast and lunch item for the Friday remote learning days, you must contact the high school office by Wednesday September, 30th. Meals will be sent home with students on Thursday and items will need to be refrigerated. Please contact Dawn Phillips in the high school office to get your child signed up.
Please take note of the new half-day schedule times for grades 6-12. This will be used on the 11:30 dismissal day.
https://5il.co/lbvk
This Friday, 9/25 Franklin schools, grades 6-12 will have a half day remote learning day. Students will log on to their 1st thru 4th hour classes. The day will end at 11:30 am. Teachers will be available to help students until 11:30 am. Elementary teachers will provide information to their students regarding Friday morning instruction. The afternoon will be used as a school improvement day.
Students in grades 6-12 will be MAP testing on September 15, 16, & 17. Students will beginning testing 1st hour each day. Students that are remote learning will not be required to log into class during 1st and 2nd periods. We ask that remote learners log in at the beginning of 3rd period to see if testing is complete.

MAP testing is this week!! Get a good nights rest each day. Elementary remote learners: your teachers will be reaching out to you to set up a time for your child to come in to test at school, we will be available on Friday from 8-12 for anyone to test that day.
Hello, all! Please make sure all high school students, especially juniors and seniors, change the settings in Google Classroom to make sure they are receiving emails for Mrs. Black's Classrooms. Mrs. Black will be updating students about the SAT, PSAT/NMSQT, scholarships, college visits, FAFSA, & other important school-related happenings via Classroom to try to avoid interrupting class time as much as possible. Some important recent updates include the option of the SAT for 12th grade students on October 14 rather than waiting until the spring date (sign up is on Classroom), PSAT sign up for juniors (optional and the sign up is on Classroom), new updates on college rep meetings during COVID, and some scholarship information. A full scholarship list is coming soon. Please feel free to stop by Mrs. Black's room if you have any questions or concerns or email at
eblack@franklinhigh.com
. If you need to reach Mrs. Black, you can also try the school phone at 217-675-2395, ext. 122. Elise Scannell Black School Counselor Graduate Student | Franklin High School HS Scholastic Bowl Coach Yearbook Adviser 217-675-2395 (ext 122)
eblack@franklinhigh.com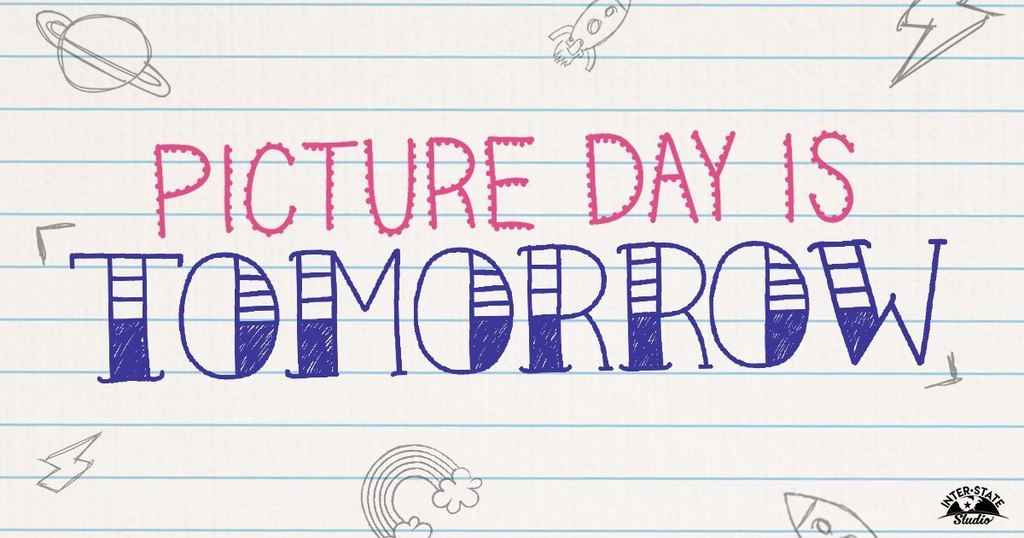 We at Franklin CUSD 1 appreciate the confidence and trust you place in us to educate your child/children. As partners in the education of your child/children, your opinion can help us understand how satisfied you are with the educational services we provide. We are committed to providing the best possible experience for you and your child/children. So, please take a moment to complete this short survey. Your opinions are valued and will help us improve. All responses are confidential. Thanks for helping us out!
https://forms.gle/R1tzyjA9DXbMhSfq5
"Chess is back!!! We start practices on Tuesday the 8th after lunch until about 2:30. We will do 8th grade and above on Tuesdays and Thursdays and 6th and 7th grade on Mondays and Wednesdays. Once we get going and see what our numbers are I hope to fold 5th graders into the mix. We have modified our dividers so that kids have a screen between them and their opponent. We have gloves for the kids "moving hand" We can also play remotely if we need to. So everything should be safe. Nobody knows how many tournaments will be possible this year but at least we should be able to play a few schools on-line. But of all things you would think that chess would be possible. Anyway we start next Tuesday."
Picture Day is coming up on Thursday, September 10, 2020! Order online at inter-state.com/FlyerEntry/52203YF